President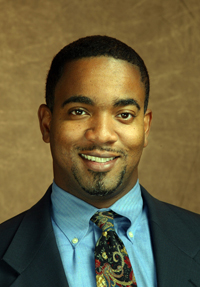 Highlights:
$150 MILLION IN REAL ESTATE FINANCING CLOSED

18 YEARS EXPERIENCE IN AFFORDABLE HOUSING AND COMMUNITY DEVELOPMENT

MASTER'S DEGREE FROM HARVARD UNIVERSITY

EXPERTISE IN FINANCING REAL ESTATE
Rob Richardson is President of IBF Development, a company that specializes in the redevelopment of multifamily affordable housing, the financing of community development projects and the planning of new business ventures.
Mr. Richardson has over 18 years experience in housing, real estate and economic development, and for more than a decade served on the Board of the Coalition for Nonprofit Housing and Economic Development (CNHED). In recent years, IBF has been the finance and development consultant on several affordable housing projects in Washington, DC, in addition to serving as a national technical assistance provider supporting housing preservation in several cities, structuring a preservation loan pool, and helping create a report to encourage affordable housing near transit.
Prior to IBF, for seven years he was a senior member of the multifamily housing development team at the National Housing Trust (NHT), a highly-accomplished, well-known, award-winning national organization dedicated to the preservation of affordable multifamily housing.
While at the Trust, Mr. Richardson closed on over $130 million in financing for the purchase and preservation of over 2,300 affordable apartments located in Texas, South Carolina, Virginia, Illinois and Washington, DC. The Texas preservation transaction broke new ground as the largest 501(c)(3) housing bond transaction ever completed in the state at the time, totaling over $80 million in financing and introducing new affordability to a portfolio of 7 market rate apartment properties.
Mr. Richardson was also the lead producer of the Affordable Housing Toolkit for Washington, DC, praised as a first of its kind policy document for local nonprofit housing developers. His broad range of expertise includes experience with HUD's project-based Section 8 properties, Section 236 IRP decoupling, tax exempt bonds, low income housing tax credits, low floaters, interest rate swaps, and state and local government financing programs.
Previously, Mr. Richardson was Director for Project Development at the Anacostia Economic Development Corporation, where he secured financing for the acquisition of a $14 million, 100,000 square foot neighborhood shopping center. He was responsible for financial structuring, negotiating and acquiring property, and managing development teams for multi-family, office and retail development projects East of the River in the District of Columbia. His background also includes work for Chase Manhattan Bank's Community Development Corporation, Harvard's Joint Center for Housing Studies, and a citywide planning organization where he provided technical assistance to community-based organizations and the District of Columbia government.
Mr. Richardson has a Master in Public Policy degree from Harvard University's John F. Kennedy School of Government with a concentration in Urban Economic Development and Finance, and a B.A. in Political Science from Rutgers University where he graduated magna cum laude.