Hazel Hill Apartments
Hazel Hill Apartments
Fredericksburg, VA
Project Awards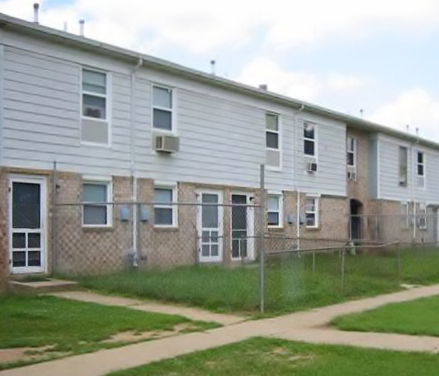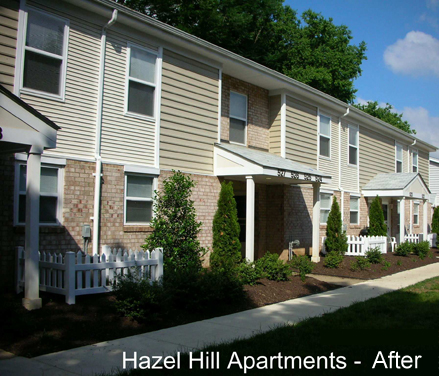 Project Description
The Hazel Hill Apartments are an award-winning, 147- unit, project-based Section 8 apartment complex located in Fredericksburg, VA. For 34 years it was owned and operated by Hazel Hill Apartment Corporation (HHAC), but by 2003 it became clear to HHAC that the property needed improvements, both physical and operational, that were beyond their capabilities. Facing foreclosure, HHAC sought assistance from NHT Enterprise Preservation Corporation, an affiliate of the National Housing Trust.
With permission from HUD, HHAC made the decision to sell Hazel Hill Apartments to NHT Enterprise Preservation Corporation, who became the new owners in the summer of 2004. As a low income housing property located in an area experiencing sky-rocketing housing prices it was imperative that something be done to preserve the 147 units of prime real estate located near shopping, highways and public transportation. The Section 8 contract was preserved and extended for 20 years, protecting affordable rents for residents.
The renovations included replacing roofs, furnaces and air conditioners as well as renovating and updating kitchens and bathrooms with new appliances and fixtures. More than $47,000 per unit was spent on the improvements. A cornerstone of the renovation was the addition of a community building, which contains a computer lab and multipurpose activity room. An onsite nurse and resident services coordinator provide services to the community including teaching classes on nutrition and organizing after school activities; community police officers patrol the facility and develop a connection with residents. All these changes help to make Hazel Hill a close knit neighborhood, with residents who know and care about one another.
Project Financing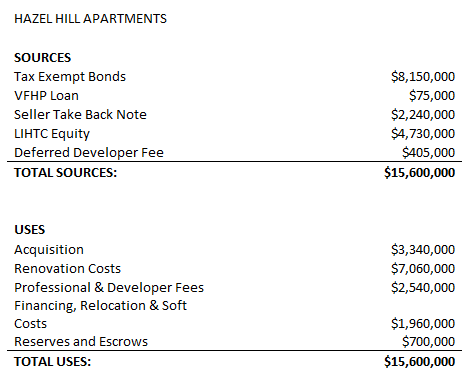 Financial Partners